02-20-2017, 06:21 AM (This post was last modified: 02-20-2017, 06:21 AM by [SJ]Cato Larsen.)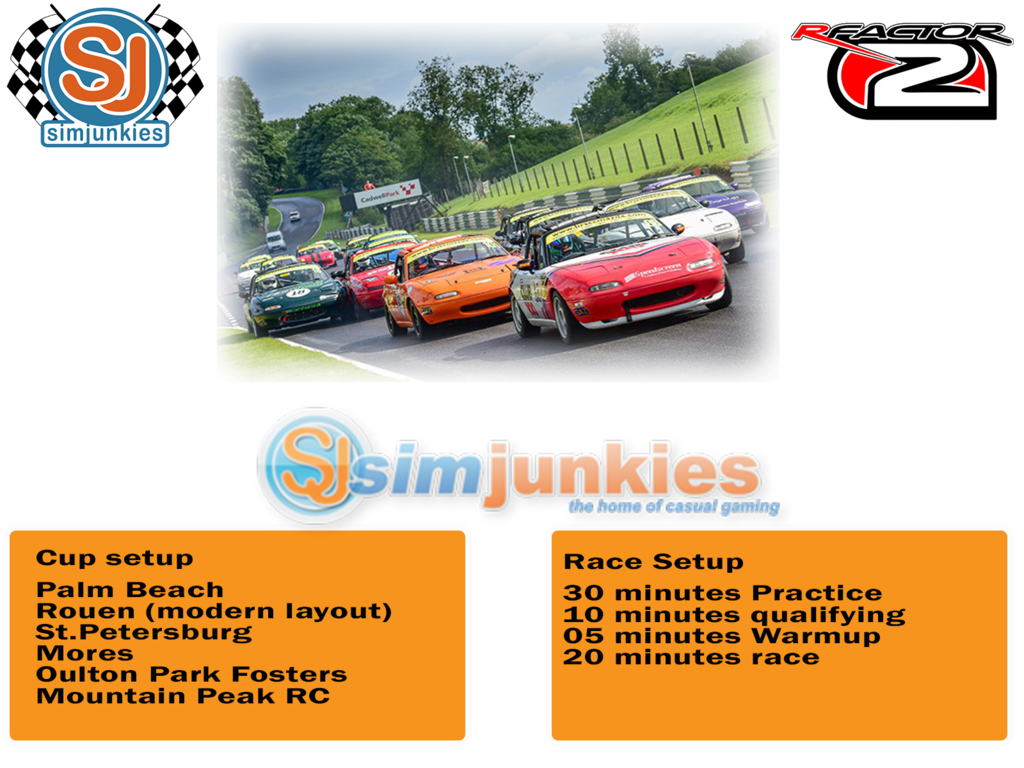 Official Practice starts: 2115 GMT
---
This cup will start 01.13.2017 and run every 2nd week until finished.
League system will be ran at 
LIVERACERS
. If you do not have an account there, please register and enter the league. This is the ONLY way you will score points towards the season.
If you have not done so, we recommend moving your rF2 install to Steam. Steam will be the ONLY supported platform for rF2 now.
Also, most of the track links is to steam workshop. Follow the link, and click SUBSCRIBE if you do not already have this file in your inventory.